FAQs
Niagara Weddings Canada
Elope In Niagara Falls, Ontario, Canada – The Honeymoon Capital Of The World.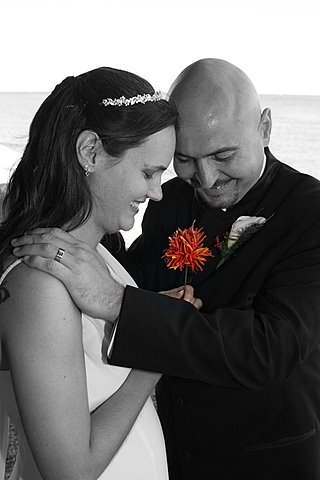 Q:  Can we buy a marriage licence outside of the province of Ontario?
A:  No.  You must buy it from any City Hall in Ontario.  City halls are closed on Saturdays and Sundays.  A marriage licence bought in the U.S. is not valid in Ontario. 
Q:  Is Gary Sweetman registered with the government of Ontario to legally perform weddings?
A:   Yes.  You can visit the Registrar General's web site listing of people who can legally perform weddings in Ontario.  You will see Gary's  name at;    http://www.ontario.ca/en/life_events/married/133022
The list can be found here – PDF format
http://www.ontario.ca/ontprodconsume/groups/content/@gopsp/documents/document/158825.pdf
Q:  Do you perform same sex weddings?
A:   No.    
Q:  If I get married in Canada, is it legal in the United States, U.K, or any other country?
A:  Your marriage in Ontario is legal in the U.S., U.K., Japan, and any other country in the world.
Q:  What kind of ID do I need when buying the marriage license?
A:  Two forms of photo ID is needed for city hall.  This may vary from city to city.  If in doubt, call the city hall where you plan on buying the marriage licence.  A credit card is not considered ID but a passport is.
Q:  Are you a wedding planner?
A:  No.  We just perform the wedding ceremony, although we can put you in touch with photographers, musicians, flower shops, and other people that you may require.  We can also put you in contact with someone who can plan all aspects of your wedding.
Q:  How long should we book ahead?
A:  Summer weddings on a Saturday should be booked in the spring.  Saturdays get booked up very quickly, especially Saturdays in June. Weekday weddings can be booked a week or so ahead.  
Q:  Do you need witnesses, and if so how many?
A:  You need two witnesses. If you do not have witnesses, we can provide them.   Gary's wife Linda will be a witness for free, and we can provide the second for $25.00.
Q:  Do you need a medical to buy a licence in Ontario?
A:  No.
Q:  Is there any waiting period once you buy the licence?
A:  No.
Q:  How long is the licence good for?
A:  Once you purchase the licence, it is valid for 3 months.
Q:  How do we book a date and time for our wedding or elopement?
A:  You can email us and Steve (Gary's brother) will return your email or call free of charge – 1-866-645-1714.      
Q:  Is a renewal of marriage a legal ceremony?
A:  No, You do not need a licence.  
Q:  Can we elope in the park right beside the Falls?
A:  No.  The city will not allow weddings in the park by the Falls.  The closest place that you can have a wedding is at the Oakes Garden Theatre and Ramblers Rest.  The Falls can be seen in the background.  You must reserve a place at the Oakes Garden  through the Niagara Parks office at 1-877-642-7275 . 
Q:  Is the weather suitable for outdoor wedding during the winter months?
A:  No.  The temperature is too cold for an outdoor wedding. 
Q:  Do you perform wedding or elopement ceremonies without a marriage license?
A:  No.    
Q:  How do I actually obtain a marriage certificate, not the marriage license?
A:  First of all the marriage licence (not marriage certificate) is purchased from any city hall in Ontario.  Once you are married you need to wait 3 months and then apply for your marriage certificate.  Usually when you buy your license, city hall will give you this application.  You send it to, The Registrar General, 189 Red River Rd.  Box 4600, Station P.  Thunder Bay, On.  P7B 9Z9.
You can also print the application by clicking the following file link.  marcertapp.pdf
You can also apply on-line at  https://www.ontario.ca/welcome-serviceontario
Cost in Canada is $15.00.  Outside of Canada, $22.00 and choose the Long Form,
Q: Can I obtain a marriage licence on the internet?
A: You can print a copy of the marriage licence application.  Click the following link for the application that you take with you to city hall.    marlicapp.pdf 
                
Q: Do you perform wiccan style weddings including hand fasting?
A:  No.
Q:  If I am not a Canadian citizen and have been married, what should I do?
A:  Go to our web page called Legalities and read what we have to say. 
Q: If I book the Oaks Garden for the 3 hour time slot from the parks office, do I have use of the minister for all 3 hours?
A:  No.  You have him for the time it takes to perform the ceremony and do the paperwork.